Each department has its own corner beautifully designed to invite customers to leave the buzzing city life out of the door and immerse in the comfort of high quality products displayed throughout.
Fragrance, skincare, fashion and baby collections are located at a first glance, but a staircase transports us to a bedroom sanctuary devoted to "make dreams come true."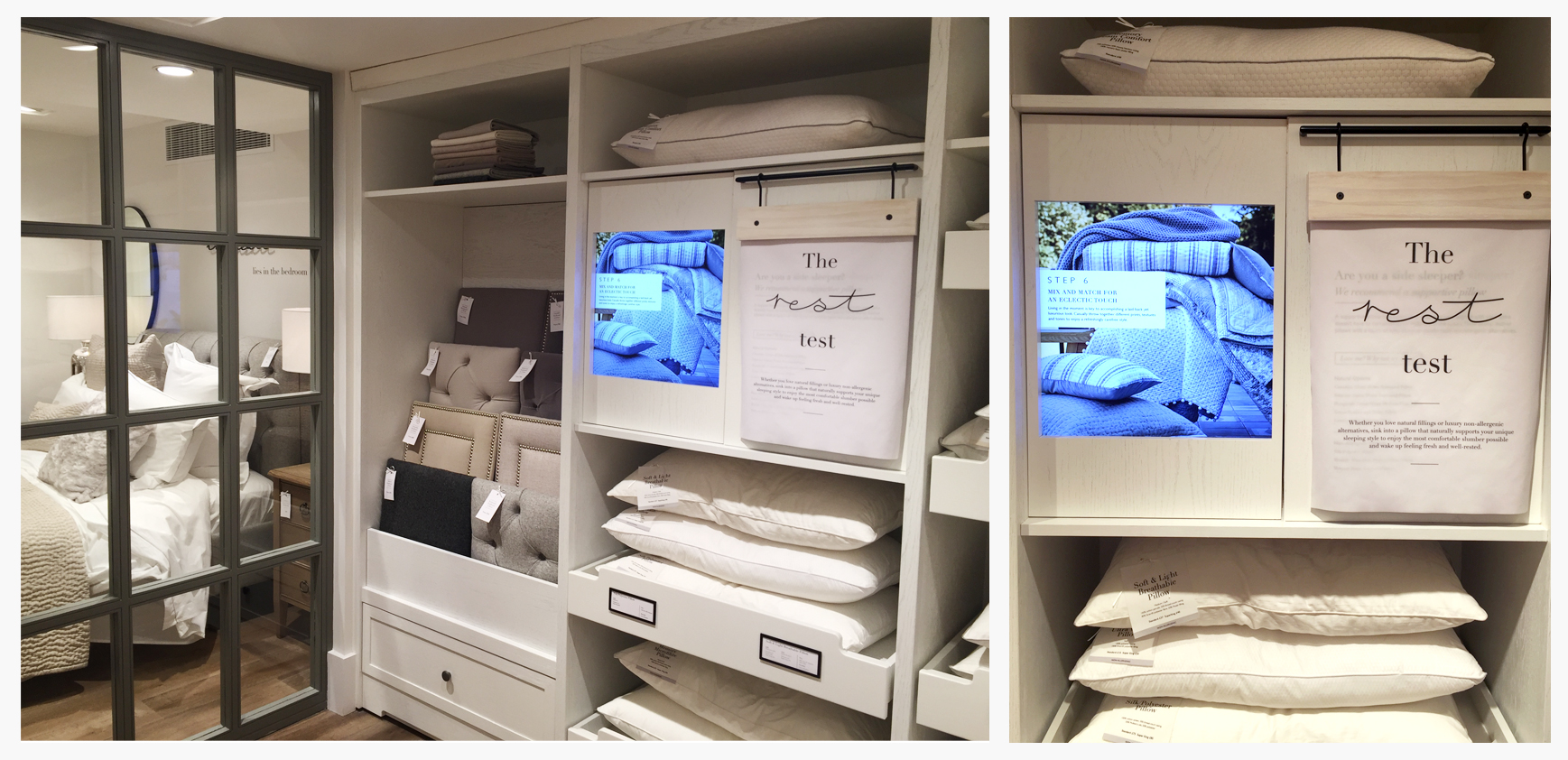 The basement floor is surrounded by soft pillows, delicate bed linen, cosy throws and every detail that even the most selective customers could think of. And to bring this space to life, I have been tasked to design and develop a series of short video animations played on digital screens carefully placed around product testing areas.
The short video explains in 6 steps how to recreate an ultimate bedroom ready for Spring in the comfort of your own home.