Our UK team was asked to help scale down the concept in Italy—their smaller market. Working on a cross-disciplinary team, we have reviewed, prototyped, and tested different functionalities to finally launch a robust and consistent product on Spring 2015. It was later on rolled out on the remaining international markets.
Wireframes
Working in collaboration with the UX designer, I helped rethink user flows and wireframes, including sign-up and shopping cart journeys.
Homepage desktop view
As the lead designer, my main responsibility was to revisit landing pages and offer visual directions to every different scenario encountered on the journey. Quite a complex project, considering the size of the existent website and how it should translate to a completely new concept.
Responsive design
Visuals of responsive templates designed for a Bootstrap framework. Examples of expanded /collapsed top bar, main navigation menu, and featured "Today´s Special Value" product.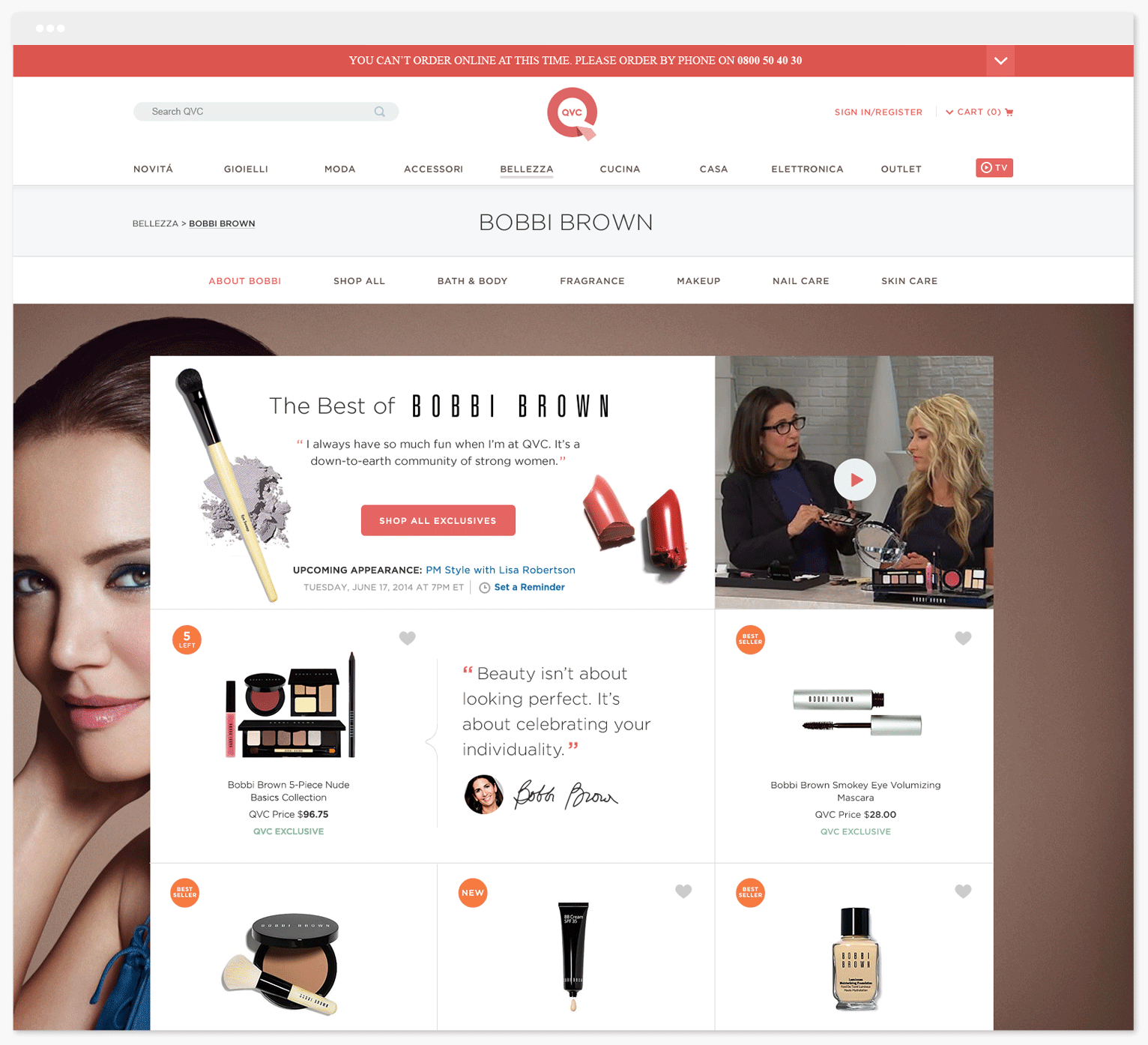 Brand page
QVC has hundreds of brands on offer. This is an example of how singular brands could be displayed on the new e-commerce platform.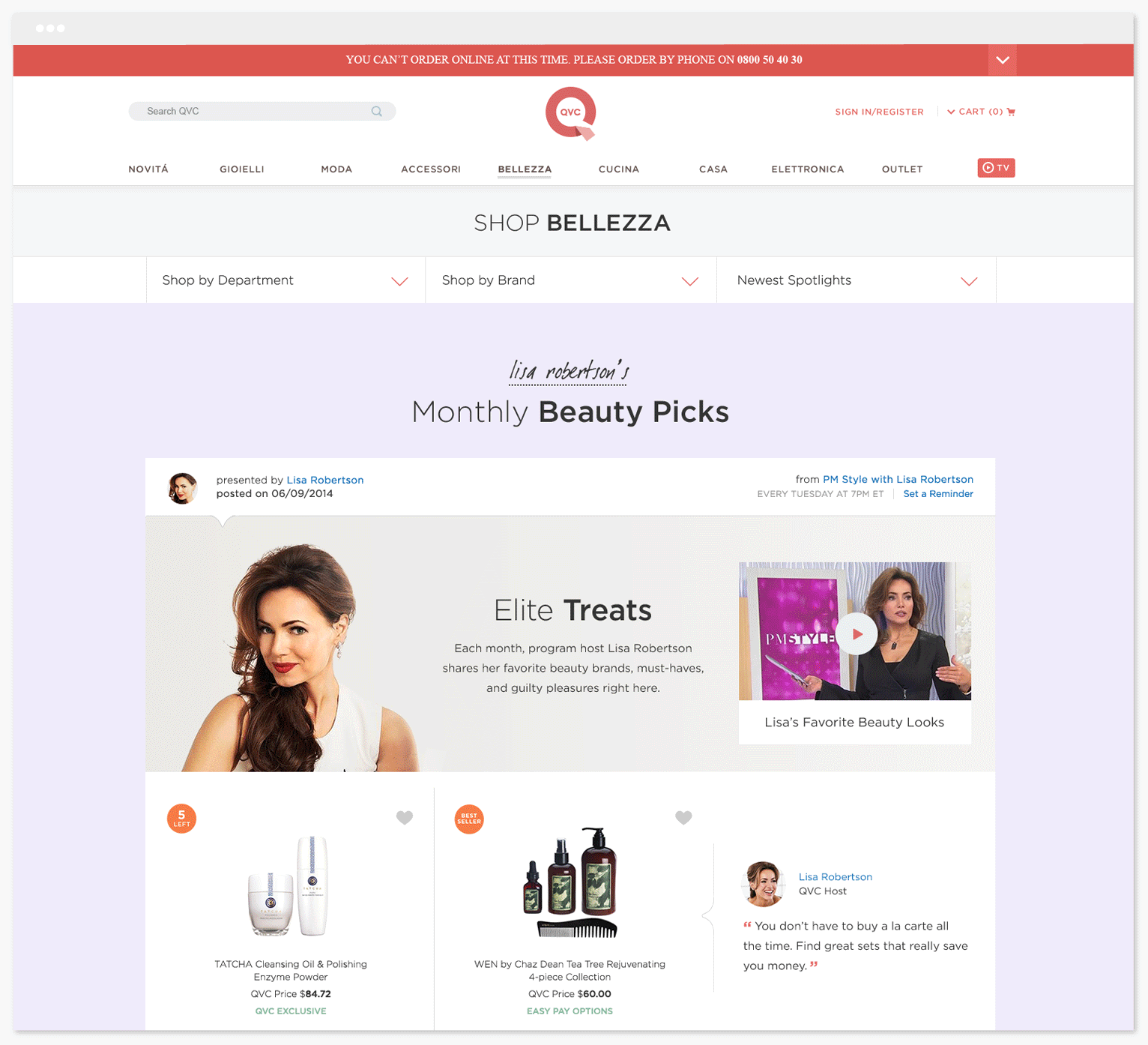 Beauty department page
Every department within QVC would not only present a list of products on offer, but should also include rich content with relevant information to users.
Product detail page
Example of a fashion product page that includes videos, customer reviews, tips and much more.